Lamplighter News
Weekly News:
Dates to Mark on Your Calendar
June 10-12– Annual Conference– Laity and Clergy Sessions will be on Saturday
Are you interested in serving at the Conference level?
We have these district openings:
Christian Unity
Higher Education
Rules of Order
Conference connection ministry council, planning and research.
Praying Our Way Forward - May 21st-27th, 2017
The Iowa Annual Conference will be covering the work of the Commission on A Way Forward of the United Methodist Church in prayer the week of May 21st-27th. This Commission is working to find the way forward for the United Methodist Church on the issue of sexuality. Click here to see the video invitation to participate from Rev. Cindy Hickman. For information on how you and your congregation can participate during this week of prayer in Iowa, click here. For general information on the UMC Prayer Community, click here.
"Something Bigger Than Ourselves" - A Statement from the Appointive Cabinet
Please click here to read this statement.
2017 Annual Conference - June 10th-12th
If you plan to stay in Des Moines for Annual Conference, it is advised that you reserve your hotel room early. Click here for the current listing.
Please visit the Conference website at http://www.iaumc.org/as2017
Special Mission Moment
New Iowa Advance Special to view the publication from the Mission Education Committee click here
Harry Denman Evangelism Award for Clergy, Laity and Youth
The Iowa Annual Conference is now accepting nominations. To learn more about the award of to download a nomination form visit http://foundationforevangelism.org/harry-denman-evangelism-award/
2017 Another Set of Eyes Clergy Evaluation
Due May 1st. All clergy appointed to the local church and their SPRC's are to complete this evaluation form http://www.iaumc.org/forms?search=2017+another
The Great Commission Fund-Board of Global Ministries
The Great Commission is found in Matthew 28:19 which gives the "GO" directive to humankind.
The Great Commission Fund was established in 1978 under the Board of Global Ministries of the Iowa Annual Conference. Monies are available for the following ministries/mission:
* Volunteer in Mission (in U.S. and overseas)
The fund does not assist with capital improvements, new staff positions, personal attendance at a mission conference, continuing education, community programs which do not promote the mission of the Iowa Anual Conference.
For more information and/or application form for Great Commission Funds, contact Beverly Nolte, 515 266 4186, beverly.nolte@gmail.com.
Become a Pastoral Care Specialist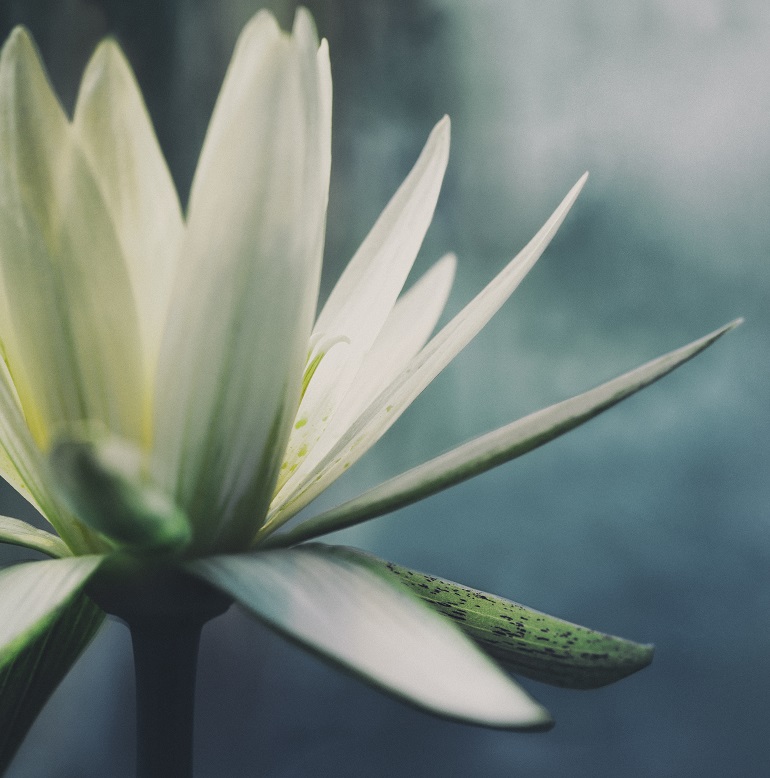 Classes Begin this Fall at the Des Moines Pastoral Counseling Center!
Description: This two-year course is designed for clergy, parish nurses, Stephen ministers, chaplains and others involved in pastoral care ministries. Meeting monthly, participants learn about areas critical to effective pastoral care, and receive support, encouragement and consultation on their work. Participants will reinforce what they already do well and integrate new knowledge and skills into their ministries. For more information: Click here
Day and time: Second Thursday of each month / Noon - 3 pm / Beginning September 2017 and ending June 2019 (No class July and August)

Tuition: $600 for each of the two years
To Register: Please register online here.
Registration Deadline: August 15, 2017 / $50 to reserve class space (nonrefundable)
Topics for year one (2017-2018) include:
Close to the Broken Hearted: Pastoral Care for the Depressed
Loss and Grief
Addictions and Codependency
Caring for the Caregiver
The History and Theology of Pastoral Care
Trauma and the Body
Crisis Care
Forgiveness in Pastoral Care
Death and Dying
The Spirituality of Aging
For additional information contact: Diane McClanahan, Director of Leadership and Spiritual Life at dmcclanahan@dmpcc.org or (515) 251-6667.
"We Are Called!" - 2017 United Methodist Women's Mission U
Ask anyone who's attended: it's a wonderful experience to spend a couple of days learning, singing, worshiping, and eating delicious food with United Methodist Women from around Iowa. You are called! Please answer! Click here for more information.
Homecoming Weekend - June 2nd-3rd, at Wesley Woods Camp & Retreat Center
All former Camp staff are invited to attend the festivities of the Summer Kick-Off by coming a day early and joining in a time of fellowship. All former staff are welcome, with special emphasis on those serving in years ending with a 7 (i.e. '67, '77, '87, '97, '07). Arrive any time after 4 pm. Limited overnight lodging is available. Call 515-961-4523 to reserve by May 1st.. Dinner: Packout Hot Dog Roast/S'mores Kit will be available - reserve ahead ($5/person). Saturday: Breakfast on your own. 10 am - Clergy Coffee. Noon: Sandwich Bar Lunch (free-will offering)
Summer Kick-Off - June 3rd at Wesley Woods Camp & Retreat Center
Events begin at 1 pm. Bring the whole family to start the summer off with a bang! Enjoy games and camp activities, including inflatables, canoeing, archery, high ropes, zip line/rock wall, swimming, a slip-n-slide, horseback rides, wagon tours, and more. There will be a BBQ dinner from 4:30 - 6 pm (free will donation) and a silent auction supporting camperships. The day will close with a worship service led by our 2017 Summer Staff and the announcement of the 2017 Volunteer of the Year. Questions? Call 515-961-4523.
9th Annual Men at the Woods - June 17th, 8:30 am, at Wesley Woods Camp & Retreat Center
This is a free day for boys and men of all ages to come together at camp for fellowship. Activity choices will include fishing, wagon rides, archery, swimming, the mini-blob with trampoline, the iceberg, horse rides, inflatables, pontoon excursions, and more. Watch the Camp website and May newsletter for more details. The day will finish with worship and a hog roasted in the ground!
Greetings Christian Educators,
With all the late great weather it seems that summer is just around the corner, but then Mother Nature sometimes just teases us and we remember what season it is really with a big snowstorm after not wearing jackets for a week... I know many of us are busy planning for big events like VBS, Graduations, Confirmations, and even after that, the list goes on and on. It seems that we are always so busy that we don't make a lot of time to share with others. Do you need some fresh ideas? Do you need to be rejuvenated? Maybe just take some time away from the demands of the office? I would love to invite you all to an Iowa CEF member Workshop on Thursday May 4th at Norwalk United Methodist Church. We will be discussing where we are now, what are our current needs as Christian Educators in the state, what are our current needs as CEF, hold our Annual CEF meeting and discuss future goals for Iowa CEF. We will discuss and plan a fall seminar, plan the areas of focus for the Spring Workshop 2018, discuss National Conference and our fall seminar for 2018. It does not matter if you are full time, part time or volunteer, or if you work with children, youth or adults, there will be something for everyone. There is no cost for this workshop, however we do ask that you have your annual dues paid by the time of the workshop. If you do not know if your dues are current, please contact Coreen Witke, treasurer, at coreenwitke@gracedesmoines.org. If you know you will be attending, please contact Crystal Ellis at chefcellis@msn.com as lunch will be provided and it will help with our planning.
Please consider this a valuable time to learn, grow, plan and be with others that are passionate about sharing the love of God with our children, youth, and adults.
I look forward to seeing you again or meeting you for the first time in April. God Bless you in your ministry!
To find a 2017 Membership Form you can go to this site https://register.myonlinecamp.com/camp.cfm?sport=19&id=80073 or contact Sue at the District Office for a printed form.
God Bless,
Suzanne Olberding
President, Iowa Christian Educators Fellowship
Spiritual Leadership Incorporated
As the Iowa Conference continues to work through the coaching tips of Spiritual Leadership Inc. (SLI), participants in the program are getting out to the districts to begin grassroots organizing.
"We have been learning about our ministries and where mission and ministry need to get realigned," said Rev. Lanette Plambeck, Broadway UMC in Council Bluffs. "We have been learning, leading and loving together." Plambeck is part of the Bishop's Operational Team.
The Bishop's Operational Team consists of the Bishop, two assistants to the bishop, the conference treasurer, the communications director, the human resources director, two clergy and two lay leaders. It focuses on looking at the processes in the conference and strategically aligns what it's doing with focusing on creating new faith communities and renewing congregations.
See more at: http://www.iaumc.org/newsdetail/sli-continues-to-grow-7685249
Conference Calendar
We are discontinuing the detailed "Local Events" section of the Update. If you would like to post a local event, please use your Church Dashboard or the Events Calendar on the Conference website. You may submit your own item by clicking the button on the top right of the Events Calendar page. If you have difficulty, please contact the District Office for assistance.